CenterPoint's team consists of seasoned professionals with decades of professional experience in consulting, deal making, small business start ups, and corporate restructuring.  Collectively we have transferred more than 85 privately held companies and have completed hundreds of exiting planning, consulting and valuation projects.  Our team is dedicated and focused on helping you maximize and realize the value of your business.
Our cross-industry experience and varied professional backgrounds allow us to bring a broad perspective to your project.  All of our Business Advisors have earned their Certified Business Intermediary (CBI) designation which is the highest professional designation awarded by the International Business Brokers Association (IBBA).  Each Advisor has undergone intensive training and demonstrated professional competence in all areas of valuing, marketing, and transferring closely held companies.  They also have committed to ongoing professional training to make sure their knowledge and skills are honed and ready to address your needs.
When it comes time to consider exiting your business,you need the best representation possible.  Michael F. Coyle is one of only a few professionals across the country the combine the experience and credentials for both business sale and exit planning.  He is a Certified Exit Planning Advisor (CExP) and a Certified Business Intermediary (CBI).  These designations require rigorous training, testing, re-certification and adherence to strong professional codes of ethics.
Business Exit Planning, Valuation and Transfers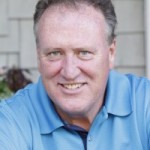 Michael F. Coyle, CBI, CEXP
Principal
E-Mail Michael
603-505-8253 (direct & fax) | 888-988-0999 (ext 101)
Learn more about Michael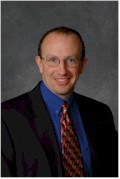 O.J. Robinson, CBI
Certified Business Intermediary
E-Mail O.J.
603-505-8980 (direct & fax) | 888-988-0999 (ext 13)
Learn more about OJ